TERMS OF USE and PRIVACY POLICY
This web site ("Site") is offered to you ("User") conditioned upon your acceptance without modification of the terms and conditions contained herein ("Terms of Use"). airscreen Corporation ("Company") may revise these Terms of Use at any time by updating this posting. You should visit this page periodically to review the Terms of Use, because they are binding on you. By accessing, browsing, and/or using this Site, you acknowledge that you have read, understood, and agree to be bound by these Terms of Use and to comply with all applicable laws and regulations, including U.S. export and re-export control laws and regulations.
The material provided on this Site is protected by law, including, but not limited to United States copyright laws and international treaties. This Site is operated by the Company from its offices within the United States. The Company makes no representation that materials in this Site are appropriate or available for use in other locations, and access to them from territories where their contents are illegal is prohibited. If you do not agree to these Terms of Use, do not use this Site.
Section 1. Use Restrictions.
The contents posted by the Company on this Site, such as text, graphics, images and other material ("Materials"), are protected by copyright under both United States and foreign laws. Unauthorized use of the Materials may violate copyright, trademark, and other laws. Except as stated herein, none of the Materials may be copied, reproduced, distributed, republished, downloaded, displayed, posted or transmitted in any form or by any means, including, but not limited to, electronic, mechanical, photocopying, recording, or otherwise, without the prior written permission of the Company or the copyright owner. The Company authorizes you to view and download a single copy of the Materials on the Site solely for your personal, non-commercial use. You must retain all copyright and other proprietary notices contained in the original Materials on any copy you make of the Materials. You may not sell or modify the Materials or reproduce, display, publicly perform, distribute, or otherwise use the Materials in any way for any public or commercial purpose. The use of the Materials on any other web site or in a networked computer environment for any purpose is prohibited.
If you violate any of these Terms of Use, your permission to use the Materials automatically terminates and you must immediately destroy any copies you have made of the Materials.
You may not, without the Company's permission, "mirror" any Materials contained in this Site or any other server. Any unauthorized use of any Materials contained on this Site may violate copyright laws, trademark laws, the laws of privacy and publicity, and communications regulations and statutes.
The Site may only be used for lawful purposes and in accordance with by these Terms of Use. Activities including, but not limited to, tampering with the site, misrepresenting the identity of a user, using buying agents or conducting fraudulent activities on the site are prohibited.
Users are prohibited from violating or attempting to violate the security of the Site, including, without limitation, (a) accessing data not intended for such user or logging onto a server or an account which the user is not authorized to access; (b) using the web site for unintended purposes or trying to change the behavior of the site; (c) attempting to probe, scan or test the vulnerability of a system or network or breach security or authentication measures without proper authorization; (d) attempting to interfere with service to any user, host or network, including without limitation via means of submitting a virus to the site, overloading, "flooding," "spamming," "mailbombing" or "crashing;"; (f) forging any TCP/IP packet header or any part of the header information in any e-mail or newsgroup posting. Violations of system or network security may result in civil or criminal liability; or (g) forging communications on behalf of the Company or to the Site. Sending unsolicited and unauthorized e-mail on behalf of Company, including promotions and/or advertising of products or services, is expressly prohibited. Violations of system or network security may result in civil or criminal liability.
You agree not to use any device, software or routine or data to interfere or attempt to interfere with the proper working of the Site or any activity being conducted on the Site. You agree, further, not to use or attempt to use any engine, software, tool, agent, data or other device or mechanism (including without limitation browsers, spiders, robots, avatars or intelligent agents) to navigate or search the Site other than the search engine and search agents provided by Company or generally publicly available browsers.
The Company reserves the right, in its sole discretion, to terminate your access to the Site or any portion thereof at any time, for any reason or for no reason at all, without prior notice, or any notice.
Section 2. Company's Liability.
The Materials may contain inaccuracies or typographical errors. The Company makes no representations about the accuracy, reliability, completeness, or timeliness of the Materials or about the results to be obtained from using the Site and the Materials. Your use of the Site and the Materials is at your own risk. Changes are periodically made to the Site and may be made at any time.
THE COMPANY DOES NOT WARRANT THAT THE SITE WILL OPERATE ERROR FREE OR THAT THIS SITE AND ITS SERVER ARE FREE OF COMPUTER VIRUSES AND OTHER HARMFUL ITEMS. IF YOUR USE OF THE SITE OR THE MATERIALS RESULTS IN THE NEED FOR SERVICING OR REPLACING EQUIPMENT OR DATA, THE COMPANY IS NOT RESPONSIBLE FOR THOSE COSTS.
THE SITE AND MATERIALS ARE PROVIDED ON AN "AS IS" BASIS WITHOUT ANY WARRANTIES OF ANY KIND. THE COMPANY AND ITS SUPPLIERS, TO THE FULLEST EXTENT PERMITTED BY LAW, DISCLAIM ALL WARRANTIES, INCLUDING THE WARRANTY OF MERCHANTABILITY, NON-INFRINGEMENT OF THIRD PARTIES' RIGHTS, AND THE WARRANTY OF FITNESS FOR PARTICULAR PURPOSE. THE COMPANY AND ITS SUPPLIERS MAKE NO WARRANTIES ABOUT THE ACCURACY, RELIABILITY, COMPLETENESS, OR TIMELINESS OF THE MATERIALS, SERVICES, SOFTWARE TEXT, GRAPHICS, AND LINKS.
Section 3. Limitation of Liability and Disclaimer of Consequential Damages.
IN NO EVENT SHALL THE COMPANY, ITS SUPPLIERS, OR ANY THIRD PARTIES MENTIONED AT THIS SITE BE LIABLE FOR ANY DAMAGES WHATSOEVER (INCLUDING, WITHOUT LIMITATION, DIRECT, INDIRECT, SPECIAL, INCIDENTAL OR CONSEQUENTIAL DAMAGES, LOST PROFITS, OR DAMAGES RESULTING FROM LOST DATA OR BUSINESS INTERRUPTION) RESULTING FROM OR RELATING TO THIS AGREEMENT, THE SITE OR THE INTERNET GENERALLY, INCLUDING, WITHOUT LIMITATION, THE USE OR INABILITY TO USE THE SITE, ANY CHANGES TO OR INACCESSIBILITY OF THE SITE, DELAY, FAILURE, UNAUTHORIZED ACCESS TO OR ALTERATION OF ANY TRANSMISSION OR DATA, ANY SUBMISSIONS BY USERS, OR ANY DATA OR MATERIAL FROM A THIRD PERSON ACCESSED ON OR THROUGH THE SITE, WHETHER BASED ON WARRANTY, CONTRACT, TORT, OR ANY OTHER LEGAL THEORY, AND WHETHER OR NOT THE COMPANY IS ADVISED OF THE POSSIBILITY OF SUCH DAMAGES. SOME STATES DO NOT ALLOW THE EXCLUSION OR LIMITATION OF INCIDENTAL OR CONSEQUENTIAL DAMAGES, SO THE ABOVE LIMITATION OR EXCLUSION MAY NOT APPLY TO YOU.
Section 4. Privacy and Protection of Personal Information.
See our Privacy Policy (below) incorporated herein by reference, for disclosures relating to the collection and use of information that personally identifies you ("Personal Information").
PRIVACY POLICY
airscreen Corporation ("ASC") is committed to protecting your privacy. In order to best serve you, ASC may need to gather personal information from you including, but not limited to, name, address, telephone numbers and e-mail addresses. ASC may use your contact information to notify you of changes to our web site or for periodic marketing. Your personal information is stored in a secure location and is not accessible to the public.
ASC does not sell, rent, release or trade personal customer information to outside parties. ASC reserves the right to disclose information if necessary to comply with any legal proceedings.
ASC's web site may use "cookies" to store information about a visit to its web site. Cookies are text files stored on your computer which can retain small pieces of information between visits to the web site. This way, your personal preferences may be retained between visits. Most web browser software can be configured to refuse cookies or to notify you when a web site attempts to send you a cookie.
airscreen Corporation reserves the right to make changes to its privacy policy. Announcements of such changes will be displayed on this web site.
Section 5. User Submissions.
The Company does not claim ownership of any material, information or idea a user provides to the Company (including feedback and suggestions), or post, upload, input or submit ("Posting") to this Site by any means ("Submissions"). Any Submission, however, will be treated as non-confidential and non-proprietary, and may disseminated or used by the Company or its affiliates for any purpose whatsoever. By Posting your Submission, you automatically grant the Company a royalty free, perpetual, irrevocable nonexclusive license to use, reproduce, modify, publish, edit, translate, distribute, perform, and display such Submission alone or as part of other works in any form, media, or technology whether now known or hereafter developed, and to sublicense such rights through multiple tiers of sublicensees. Notwithstanding the foregoing, all Personal Information provided to the Company will be handled in accordance with our Privacy Policy.
Section 6. No Agency.
No agency, partnership, joint venture, employer employee or franchiser franchisee relationship is intended or created between you and Company or its officers, directors, employees, agents under this Agreement or otherwise. Your use of this website does not constitute a business relationship or association between parties and is not to be construed as such.
Section 7. Indemnity.
You agree to defend, indemnify, and hold harmless the Company, its officers, directors, employees and agents, from and against any claims, actions or demands, including without limitation reasonable legal and accounting fees, arising out of or resulting from your use of the Site or the Materials on the Site or your breach of these Terms of Use. The Company shall provide notice to you promptly of any such claim, suit, or proceeding and shall assist you, at your expense, in defending any such claim, suit or proceeding.
Section 8. Export Control.
The United States controls the export of products and information. You agree to comply with such restrictions and not to export or re export the Materials to countries or persons prohibited under the export control laws. By downloading the Materials, you are agreeing that you are not in a country where such export is prohibited or are a person or entity to which such export is prohibited. You are responsible for compliance with the laws of your local jurisdiction regarding the import, export, or re export of the Materials.
Section 9. Links to Other Sites.
The Site may contain links to third party web sites ("Linked Sites"). These links are provided solely as a convenience to you and the inclusion of any link does not imply endorsement by the Company of such Linked Site, or any association with its operations. The Company is not responsible for the content of any Linked Site and does not make any representations regarding the content or accuracy of materials on such Linked Sites. The Company is not responsible for any transmission received from any Linked Site, nor is the Company responsible if the Linked Site is not working appropriately. If you decide to access a Linked Site, you do so at your own risk.
Section 10. General.
This Site is based in the state of Florida, United States of America. The Company makes no claims the Materials are appropriate or may be downloaded outside of the United States. Access to the Site and/or the Materials may not be legal by certain persons or in certain countries. If you access the Site from outside of the United States, you do so at your own risk and are responsible for compliance with the laws of your jurisdiction.
These Terms of Use shall be construed in accordance with the substantive laws of the state of Florida, United States of America, without giving effect to the principles of conflict or choice of law of such state. Each User hereby consents to the exclusive jurisdiction and venue of courts in Florida United States of America, in all disputes arising out of or relating to the use of this website or Service provided under this Agreement. The original of this Agreement has been written in English. The parties hereto waive any statute, law, or regulation that might provide an alternative law or forum or to have this Agreement written in any language other than English.
If any provision contained herein is found to be invalid by any court having competent jurisdiction, the invalidity of such provision shall not affect the validity of the remaining provisions of set forth herein, which shall remain in full force and effect. No waiver of any term hereunder of these Terms of Use shall be deemed a further or continuing waiver of such term or any other term. These Terms of Use constitute the entire agreement between you and the Company with respect to the use of the Site. Any changes to these Terms of Use must be made in writing, signed by an authorized representative of the Company to be binding on the Company. Notwithstanding the foregoing, the Company, at its sole discretion and without notice, may revise these Terms of Use at any time by updating this porting.
If you are dissatisfied with this Site, its content or Terms of Use, you agree that your sole and exclusive remedy is to discontinue using the Site.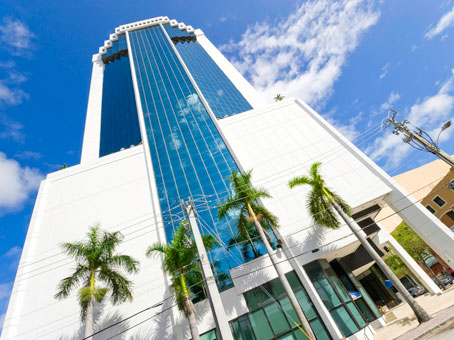 airscreen Corporation
Brickell Bayview Center
80 S.W. 8th Street
Suite 2000
Miami, 33130 Florida
United States of America